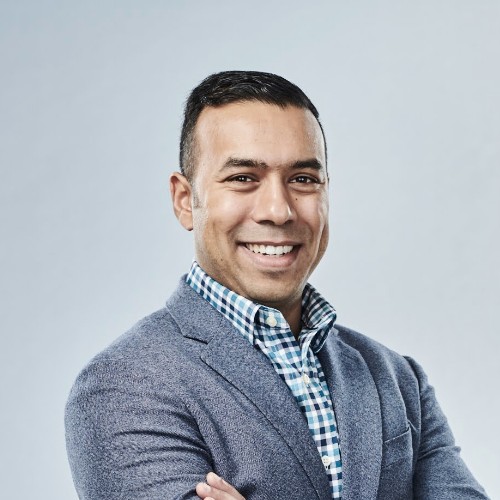 Jeff Rambharack, VP of Product at Pixieset
VP of Product, Pixieset

Jeff Rambharack is the VP of Product at Pixieset where he leads the Product Management and Design orgs. Pixieset is a high-growth market leader serving 800K creatives worldwide and shaping the future of how photographers run their businesses online. Jeff has been scaling the product strategy, development process, and team for its next stage of growth. Prior to Pixieset Jeff was the Director of Product for the core product and payments at Clio. He has also held product roles on AWS at Amazon and Office at Microsoft. Jeff is passionate about helping other product managers grow their careers and taught the Product Management course at BrainStation for several years. Outside of work Jeff has two young sons and spends all of his free time trying to convince them to sleep.
Saturday, March 4th, 2023 #PCV23
Keynote Presentation
The PM You Want to Be. What Defines Our Many Jobs And Finding The Best One for You.
There is a dream job in product for each one of us. But many PMs feel like they aren't currently doing it or that it's impossible to find. That's because every PM job is different and we all have different goals. We'll explore five dimensions that define PM roles and how to look at opportunities through a new lens to find your dream job and do the best work of your career.
(View on Youtube)